[The Good, The Bed and The Snuggly]
[Escapist 1,2,3]
2023

︎
Group exhibition "Sex Be With You" commissioned by Novalis Art Design Gallery
curated by Charmaine Tam


Engulfing the broken baby bed and antenna, the soft forms might strive to represent figures or bodies, but rather, I wish they could evoke forces and energies that would suggest some kind of entanglement. The assemblage setup was also intended to create a sense of instability to the viewers. As only in a state of disequilibrium, we might be able to experience the threat of life; in other words, the upsurging of life could therefore be realized when death appears so close. I find it fascinating to situate the idea of sex (an adult event) on a broken baby bed. "The Good, the Bed and the Snuggly" is an attempt to combine the desiring of little death and the rebirth , resulting in a state of collision and rupture that invites subconcious fantasies and repressed childhood memories to seep through.
︎
" The Good, the Bed and the Snuggly "
used baby crib, abandoned antenna, fabric, cotton stuffing, rattle insert, thread, text-sticker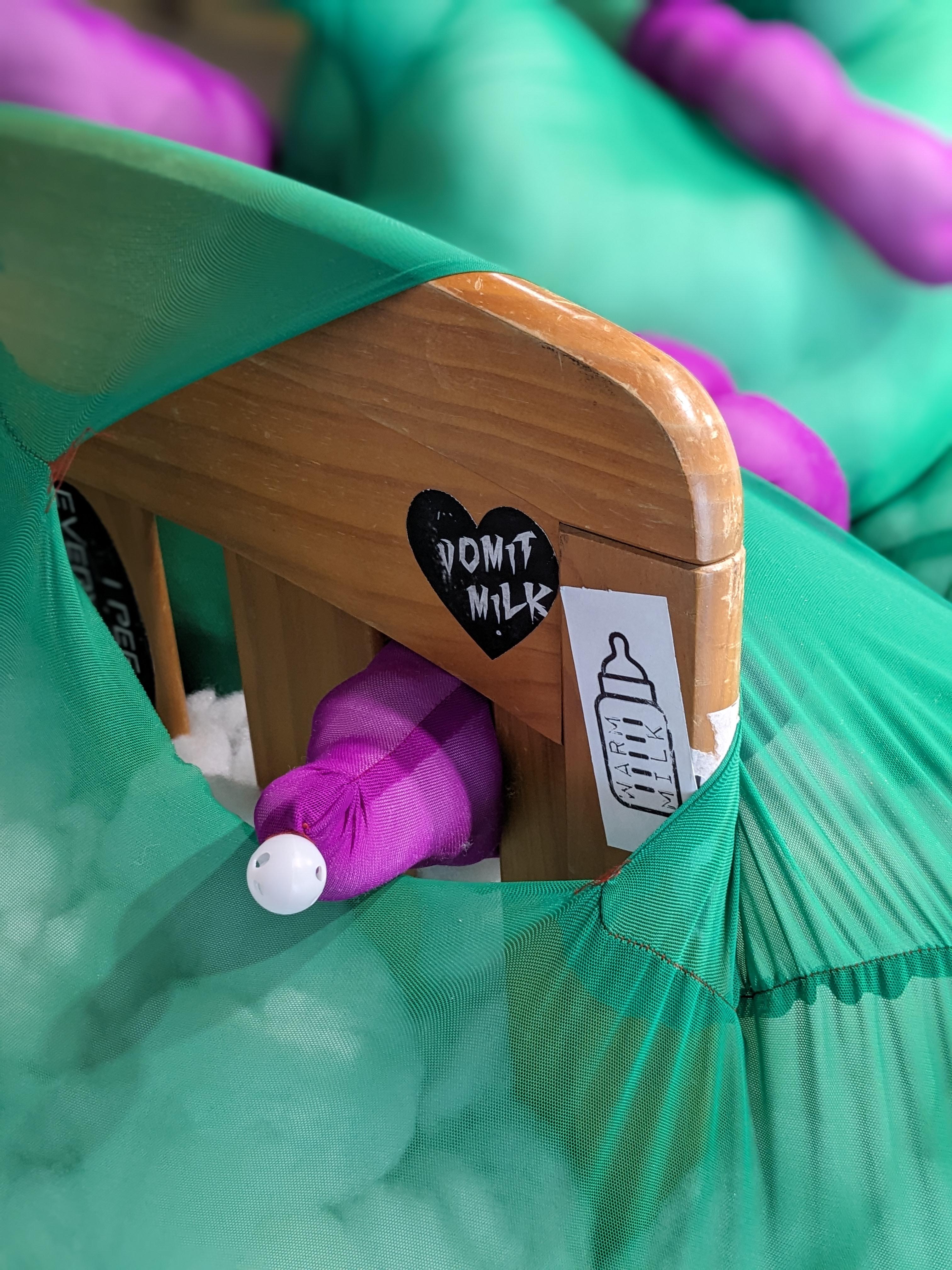 ︎
" Escapist 1 "
fabric, cotton stuffing, rattle insert, thread, metal hook
︎
" Escapist 2 "
fabric, cotton stuffing, rattle insert, thread
︎
" Escapist 3 "
fabric, cotton stuffing, rattle insert, thread